MANCHESTER—Bullying wasn't the "trigger" for former British Cycling and Team Sky doctor Richard Freeman to order banned testosterone, a tribunal heard.
But hypomania caused by his bipolar disorder may have caused him to act "impetuously" and exercise "poor judgment", it was claimed.
A fitness to practice hearing at the Medical Practitioners Tribunal Service (MPTS) in Manchester heard evidence about why Dr Freeman ordered 30 sachets of Testogel to the national velodrome in May 2011.
He admits to placing the order but denies the central charge of "knowing or believing" it was intended to boost a rider's performance.
Dr Freeman claims he was "bullied" into making the order by head cycling coach Shane Sutton to help treat Mr Sutton's erectile dysfunction.
Mr Sutton has denied this and claims Dr Freeman is lying.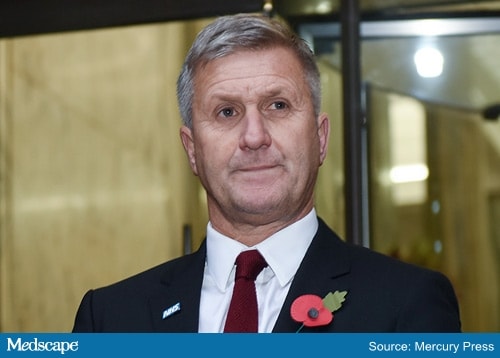 Mental Health and PTSD
Professor Don Grubin, professor of forensic psychiatry at Newcastle University, was cross-examined by Dr Freeman's QC, Mary O'Rourke, about Mr Sutton's alleged bullying.
He said that if you accepted Dr Freeman's account, and there was no reason not to, "there was a lot of bullying going on."
But he disagreed with a previous assessment by psychiatrist Dr Max Henderson who'd told the tribunal that Dr Freeman was especially "vulnerable" to bullying.
When asked about other claims of bullying against Mr Sutton, he said: "Assuming those reports are right, he bullied lots of people.
"Dr Freeman didn't stand out because of his mental illness. That's how Shane Sutton got what he wanted, by bullying people."
Professor Grubin said that while he agreed with the principles of Dr Henderson's research into how mental illness can leave medical professionals vulnerable to bullying, he disputed whether those assumptions could be drawn in this case.
He said Dr Freeman had probably ordered the testosterone in a hypomanic episode and he'd "behaved impetuously and exercised poor judgment".
Prof Grubin pointed to the fact that Dr Freeman's initial consultation with Mr Sutton, when he'd allegedly been bullied into ordering the Testogel, came several weeks before he actually ordered it.
"He withstood that," he told the tribunal. "Then something happened some weeks later that led to him prescribing it.
"My view is that it's a stretch to say the bullying that took place some weeks before was the trigger for it."
Professor Grubin then described the factors that would have led to Dr Freeman's decision to place the order.
"There's the general atmosphere around prescribing in the team. When he came in it was just accepted you would prescribe for staff, for family. He carried on with that.
"There's his mental state. He also talked about his desire to fit in. And then of course there was the more general relationship between him and Shane Sutton. So all of that would combine. What I don't see is that the fact he had been bullied was a final contributor."
Earlier, Professor Grubin told how Dr Freeman had showed signs of PTSD after hearing the evidence of Mr Sutton and had found the long-running tribunal mentally taxing.
He said Dr Freeman had experienced "anxiety, nightmares and hyper-vigilance" while a joint statement with Dr Henderson said he'd been "unable to relax" and had suffered "fatigue and sadness".
It added: "The concern was his mental state was slowly getting worse. If his involvement continued at the same pace, he would cross a threshold where he was no longer fit."
"The main contributor was uncertainty of the length of evidence."
Adjourned Until Next Year
Dr Freeman has admitted 18 of 22 charges against him, which include lying about the order after persuading an employee of suppliers Fit4Sport to help cover his tracks by saying it had been sent in error, returned and destroyed, and lying to a UK Anti-Doping investigation.
He's also admitted charges relating to prescribing medicine to non-athlete members and failing to maintain adequate records.
The four charges he denies all relate to the central charge.
No further evidence will be heard in the case, which will resume next year.
Ian Leonard is a freelance journalist experienced in covering MPTS hearings.