One nurse is feeling especially grateful this holiday season after recovering from a severe course of COVID-19 that necessitated a double lung transplant.
According to an Indiana-based outlet, 48-year-old Kari Wegg spent the entire summer in a coma and woke up this fall to learn she needed a total repair on her lungs.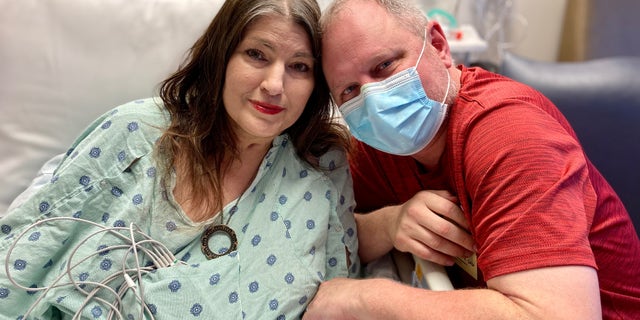 NEW MEXICO CORONAVIRUS PATIENT UNDERGOES LIFE-SAVING DOULE LUNG TRANSPLANT
Wegg works in Ascension St. Vincent Women's Hospital's neonatal intensive care unit, per the outlet, WTHR.com. In her role, Wegg treats critically ill newborns. In June, however, the novel coronavirus landed her among adults with some of the most threatening courses of COVID-19.
Medical staff at St. Vincent supported Wegg with an artificial lung machine, also known as an extracorporeal membrane oxygenation (EMO) machine. An EMO, which is considered a "last resort therapy" for some severely ill COVID-19 patients, is a machine that "essentially takes over for failing lungs," according to a hospital in Arizona.
"The next thing I knew, I went from July to the end of September. And let me tell you, it was a trip missing the whole summer, waking up with a month missing," Wegg told the outlet.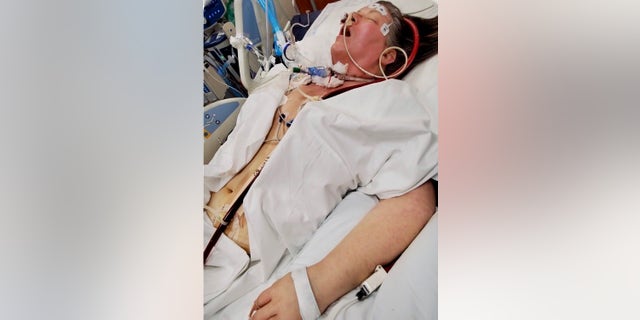 CORONAVIRUS SURVIVOR LEAVES HOSPITAL AFTER SUCCESSFUL DOUBLE LUNG TRANSPLANT
"I woke up, asked my husband, 'What happened?' and he told me, 'COVID killed your lungs,'" she said, per WTHR.com. Wegg's husband, Rodney, also tested positive for coronavirus, though his bout with COVID-19 was less severe.
Wegg was sent to Northwestern Memorial Hospital in Chicago, where surgeon Dr. Ankit Bharat and his team performed the procedure. Another surgeon, Dr. Sam Kim, said she was in "terrible shape," per the outlet.
While healthy lungs have a "spongy nature," Kim said the lungs in these coronavirus transplant patients "stiffen and harden."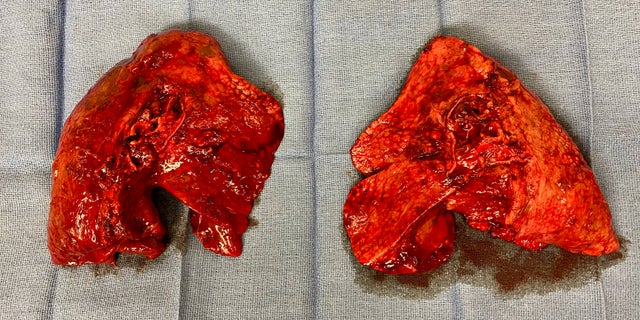 CLICK HERE FOR FULL CORONAVIRUS COVERAGE
To Wegg's fortune, doctors found a "near-perfect" match for a donor, and she underwent surgery on Oct. 2.
"The recovery has been pretty rough," Wegg told the outlet. "I'm often short of breath. My new lungs are still learning how to work with my body."
The patient mentioned plans for release from rehab in mid-December. She looks forward to reuniting with her two teenage sons.
In late July, Northwestern Medicine announced the first known patients in the U.S. to undergo double-lung transplants due to COVID-19, 28-year-old Mayra Ramirez of Chicago, and 62-year-old Brian Kuhns of Lake Zurich, Ill. Both patients had severe damage and inflammation to the lungs, which complicated the surgery, though the procedures were successful, the hospital said at the time. 
Since then, additional coronavirus patients in critical condition have continued to make headlines after they leave the hospital with a new set of lungs and a chance at life.
Fox News' Madeline Farber contributed to this report.
GET THE FOX NEWS APP